The MOT Test
Here at Summit Service Station in Heywood we are an approved MOT Test Centre offering MOT preparation and MOT testing at affordable prices.
When to Test
You must get an MOT test every year once your vehicle is 3 years old (or 1 year old in some cases). You can then renew your MOT up to a month before it expires. The earliest date you can get your vehicle tested is printed on the pass certificate.
Components to be Inspected
Body / Vehicle Structure / General Items: Free from excessive corrosion or damage in specific areas. No sharp edges likely to cause injury. Towbars for security / condition / inappropriate repairs or modification. Correct operation of 13 pin electrical socket. Speedometer condition and operation. Engine mountings.
Fuel System: No leaks. Security and condition of pipes / hoses. Fuel cap fastens and seals securely. Note the fuel cap will need to be opened. Make sure the key is available.
Exhaust Emissions: Vehicle meets the requirements for exhaust emissions, dependent on the age and fuel type of the vehicle.
Exhaust System: Secure. Complete. Catalyst missing where one was fitted as standard. Without serious leaks and is not too noisy.
Seat Belts: All the seat belts fitted are checked for type, condition, operation and security. All mandatory seat belts must be in place. Check of the malfunction indicator lamp (MIL) for air bags and seat belt pre tensioners.
Seats: Drivers seat for adjustment. All seats for security and seat backs can be secured in the upright position.
Doors: Latch securely in closed position. Front doors should open from inside and outside the vehicle. Rear doors should open from outside the vehicle. Hinges and catches for security and condition.
Mirrors: Minimum number required, condition and security.
Load Security: Boot or tailgate can be secured in the closed position.
Brakes: Condition including inappropriate repairs or modifications, operation and performance (efficiency test). Note the removal of the road wheels and trims are not part of the test. ABS or electronic stability control (ESC) where fitted. Check of the MIL for ABS, electronic stability control, electronic park brake and brake fluid warning.
Tyres and Wheels: Condition, security, tyre size/type and tread depth. Spare tyres are not inspected. Note: vehicles first used on or after 1 January 2012 - check of the MIL for tyre pressure monitoring.
Registration Plates: Condition, security, colour, characters correctly formed and spaced.
Lights: Condition, operation including HID and LED headlamps for cleaning, self leveling and security. Headlamp aim. Main beam warning light.
Bonnet: Securely latches in the closed position.
Wipers/ Washers: Operate to give the driver a clear view ahead.
Windscreen: Condition and driver's view of the road.
Horn: Correct operation and of suitable type.
Steering and Suspension: Condition, steering oil level, operation, a check for inappropriate repairs or modification including corrosion to power steering pipes or hoses. Operation of steering lock mechanism. Check of the MIL for electronic power steering and steering lock.
Vehicle Identification Number: Present on vehicles first used on or after 1 August 1980. Not more than one different VIN is displayed except on multistage build vehicles.
Electrical: Visible electrical wiring and battery.
An MOT certificate confirms that at the time of the test, without dismantling, the vehicle met the minimum acceptable environmental and road safety standards required by law. It does not mean that the vehicle is roadworthy for the life of the certificate. The test does not cover the condition of the engine, clutch or gearbox. You must keep any vehicles driven on the road in a roadworthy condition. The MOT test checks that your vehicle meets road safety and environmental standards. It isn't the same as having your vehicle serviced and doesn't check its general mechanical condition.
MOT Test Heywood, Van MOT Heywood, MOT Testing for Vans at Summit Service Station Heywood
As with all vehicles once your van or commercial vehicle is three years old from the date of manufacture it will require an annual MOT test.
The point of the MOT test is to make sure your vehicle is safe and road-worthy to prevent you or any other road users being in danger. The MOT and service is particularly vital for vans and commercial vehicles as they are likely to experience more wear and tear than a regular domestic car and can get damaged.
It is always recommended to have your van fully serviced shortly before having an MOT as this will pick up on anything that needs to be fixed. Otherwise your van will fail its MOT and will not be road-worthy until all of the work has been completed and it has been re-tested.
An MOT test on a regular vehicle will take around 45 minutes to one hour; however this may be a little longer for vans and commercial vehicles depending on the size of the van.
The van MOT test itself includes all manner of safety checks and mechanical checks to make sure your van is safe to drive; this includes testing all seatbelts in the cabs and any seats you may have in the storage area of the van as well as headlights; wipers etc.
In terms of mechanical checks the MOT test will involve the engine being thoroughly inspected for any wear and tear or damage; oil levels and brake fluid levels will be checked as well.
MOT Heywood, Motorcycle MOT Heywood, Motorbike MOT Heywood
Below you will find a detailed description of what is involved in the UK MOT test for motorcycles and motorbikes.
Having a good knowledge of the MOT test procedures will help you prepare your motorcycle for its MOT test.
a) Sitting on machine check:
All controls, switches and horn
Front suspension, forks, handlebars and head bearings
c) Place the machine on its stand and raise front wheel check:
Steering, front forks and head bearings
Front brake and wheel bearings
Wheel and tyre condition
e) Raise the rear wheel and check:
Rear wheel, rear brake/components and tyre condition
Rear suspension and final drive
g) On the left of the machine check:
Frame and foot rest
Exhaust system
Final drive (if fitted to LHS of machine)
Rear wheel, tyre and brake
b) At the front of the machine check:
Front lights and indicators
Front brake master cylinder (if fitted)
d) Lower front wheel and go to right side of vehicle and check:
Frame, VIN, seat and foot rest
Exhaust system
Final drive (if fitted to RHS of machine)
Rear wheel, tyre and brake
f) At the rear check:
Rear position lamp(s)/stop lamp(s)/reflectors and indicators
Rear suspension
Registration Plate
h) At the front of the machine check:
Wheel alignment
Headlamp aim
Brake performance
If a sidecar is fitted it will also be examined in a manner specified by VOSA with respect to Security, Suspension, Wheel Bearings and Wheel Alignment.
---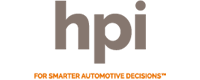 ---